Want to jump straight to the answer? Stellar Lumens (XLM), Algorand (ALGO), VeChain (VET), Decentraland (MANA) and USDC are our top altcoin picks. You can start investing today on Coinbase or Huobi Global!
The last time Bitcoin was worth less than $ 1 was in February 2011, and there's almost no way that the cryptocurrency will reach anywhere close to that price ever again. Luckily, there are hundreds of other cryptocurrencies on the market still under $ 1.
Low token prices attract some investors, as they're often seen to have high growth potential. However, the market capitalization of a cryptocurrency is more important than the price per coin. Read more to learn about the best altcoins under $ 1 and how to invest in them today.
What are Altcoins?
The term altcoin refers to any cryptocurrency other than Bitcoin, but the term is most often used to describe coins outside of popular coins like Ethereum, Binance Coin and Cardano. While many cryptocurrencies have distinct use cases, some altcoins are simply copies of other cryptocurrencies on the market, making them poor investments for the long-term.
Before investing in an altcoin, be sure to do your research on the cryptocurrency project. Some important aspects of a cryptocurrency that you should consider before investing are the team members, number of coins issued, use cases and future growth potential. projects looking to solve the same problem as the altcoin you're looking to invest in, you should consider which coin is better positioned to increase its market share.
Market Capitalization vs. Token Price
As previously mentioned, the market capitalization of a cryptocurrency is much more telling of growth potential than the price per coin. For example, Dogecoin is worth less than $ 1, but the coin has a market capitalization of over $ 15 billion. This is due to the amount of DOGE in circulation; there are 133 billion coins currently minted, and Dogecoin's supply increases at a rate of 10,000 coins per minute.
Due to the high market capitalization and large diluting supply, it takes a lot of capital to push the price of coins like DOGE higher. For the asset to double in price, the market capitalization would need to increase by about $ 15 billion, like Decentraland (MANA) would need a mere $ 4 billion increase in market capitalization to show similar returns.
Best Altcoins Under $ 1
Our cryptocurrency picks under $ 1 are based on fundamentals, growth potential and the teams behind the project. For these reasons, you won't be seeing coins like DOGE or SafeMoon on this list. risky than fundamentally strong projects with real-world use cases.
Algorand (ALGO) Algorand supports smart contracts in its proof-of-stake network, enabling quicker and cheaper transactions than cryptocurrencies like Ethereum.
Stellar Lumens (XLM) The coin is currently trading for $ 0.20, although its all-time high price surpassed $ 0.80 per coin. Stellar Lumens works with banks to process cross border transactions at extremely low transfer costs. The protocol is similar to Ripple (XRP), and has gained investors' attention after recent lawsuits against its biggest competitor, Ripple.
VeChain (VET) The token is currently trading for around $ 0.06 and holds a market cap of about $ 4 billion. VeChain improves supply chain efficiency, transparency and security, offering strong incentives over traditional supply chain management systems.
USD Coin (USDC) is a stablecoin, so you won't make a return on your investment unless you put your USDC to work. However, this is the least risky way to invest in crypto, and you can still make decent returns. Stablecoins like USDC can be used with DeFi platforms like Compound and Aave, allowing you to earn almost 10% annual interest on your stablecoin investment.
You can buy USDC, Decentraland, Algorand and Stellar Lumens on Coinbase. To get VeChain, you'll need to make an account with Binance, which may take some time to get approved for trading.
Best Cryptocurrency Exchanges for Altcoins
If you're based in the US, then using a US based cryptocurrency exchange is your best bet for investing in altcoins. Of the exchanges on the market, Coinbase and Gemini are our picks for the best cryptocurrency exchanges to invest in altcoins.
Coinbase is particularly good for altcoins, as the exchange has a unique conversion feature that allows you to convert between altcoins for free. This is great for cryptocurrency traders, as it's a much quicker way to trade between crypto than selling an asset for USD and then proceeding to purchase another altcoin.
If you're looking for as much access to altcoins as possible, Huobi Global is a great option for you. Huobi Global offers over 100 different altcoins, and the platform charges far less trading fees than its competitors.
1 Minute Review
Gemini is a cryptocurrency exchange and custodian that offers investors access to over 100 coins and tokens. Founded in the US, Gemini is expanding globally, in particular into Europe and Asia. Offerings include both major cryptocurrency projects like Bitcoin and Ethereum, and smaller altcoins like Orchid and 0x.
Gemini is 1 of the only brokers with multiple platform options based on skill level. New investors will love the streamlined interface of Gemini's mobile and web apps, while advanced investors might appreciate all the tools that come with Active Trader.
In addition to a host of platform choices, Gemini users also have access to insured hot wallets to store tokens without worrying about digital asset theft. Learn more about what Gemini can do for you in our review.
Best For
New investors looking for a simple mobile and web app
Day traders looking to use technical analysis tools
Users looking for a 1-stop-shop to buy, sell and store all of their cryptos
Pros
Easy and quick signups — can get started in as little as a 5 minutes
Multitude of platforms to accommodate traders of all skill levels
Hot wallets include insurance to protect your from theft and hacking attempts
Cons
Charges both a commission and a convenience fee for users buying and selling through the desktop or mobile app
1 Minute Review
From Bitcoin to Litecoin or Basic Attention Token to Chainlink, Coinbase makes it exceptionally simple to buy and sell major cryptocurrency pairs.
You can even earn cryptocurrency rewards through Coinbase's unique Coinbase Earn feature. More advanced traders will love the Coinbase Pro platform, which offers more order types and enhanced functionality.
Though Coinbase doesn't offer the most affordable pricing or the lowest fees, its simple platform is easy enough for complete beginners to master in as little as a single trade.
Best For
New cryptocurrency traders
Cryptocurrency traders interested in major pairs
Cryptocurrency traders interested in a simple platform
Pros
Simple platform is easy to operate
Comprehensive mobile app mirrors desktop functionality
Coinbase Earn feature rewards you with crypto for learning about available coins
Cons
Higher fees than competitors
get started
securely through Robinhood's website
Best For
Buying & selling Dogecoin
1 Minute Review
Robinhood is the broker for traders who want a simple, easy-to-understand layout without all the bells and whistles other brokers offer. Though its trading options and account types are limited, even an absolute beginner can quickly master Robinhood's intuitive and streamlined platform. On the other hand, more advanced traders might be frustrated by Robinhood's lack of technical analysis tools, a feature that's now nearly universal across other platforms.
Best For
Fee-free trading
Beginner crypto investors
Doge day traders
Pros
Commision-free trading
Access to Dogecoin
Cons
Limited altcoin selection
No wallet capabilities
Best Altcoin Pick Under $ 1
Our pick for the best altcoin under $ 1 is Stellar Lumens (XLM). Not only does XLM have a strong backing, but it's an established cryptocurrency that's been around since 2014. With the recent scrutiny regarding Ripple (XRP), Stellar has the potential to take over the market for cross border transfer of funds.
With each transaction costing less than a cent, the platform provides a cost-effective solution for payments. Also, Stellar has teamed up with IBM to facilitate adoption of their cryptocurrency with big banks.
Cryptocurrency Wallets
Once you purchase your crypto, it's not recommended that you keep your funds on an exchange. Since cryptocurrency exchanges hold custody of your funds, they're large targets for hackers; several exchanges have been hacked in the past, leaving investors coinless.
To mitigate this risk, you should consider using a cryptocurrency wallet. The 2 most popular types of cryptocurrency wallets are hardware and software wallets. Software wallets are generally free to use, and they allow you to store your crypto on a laptop or mobile device.
The safest way to store cryptocurrency is with a hardware wallet. Hardware wallets are physical devices that store your funds offline. Since cryptocurrency in a hardware wallet is stored offline, it's impossible for hackers to steal your digital assets. amount of money in crypto for a long period of time, then a hardware wallet is the way to go.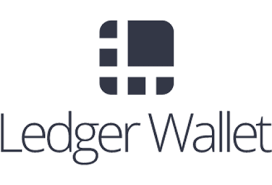 Best Hardware Wallet: Ledger Nano S
Ledger has been selling hardware wallets since 2014, making it one of the 1st cryptocurrency wallet brands on the market. The hardware wallet is about the size of a thumbdrive, and it connects to your computer via USB cable.
Since the Ledger Nano S is a multicurrency wallet, you'll be able to hold a variety of cryptocurrencies in the same wallet. This is a huge convenience, and since the Ledger Nano S supports over 1,000 different cryptocurrencies, it's likely the only hardware wallet you'll ever need.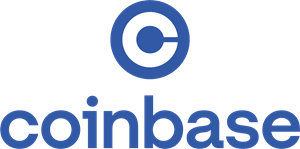 Best Software Wallet: Coinbase Wallet
Coinbase has a free dedicated wallet for iOS and Android. The wallet lets you control your private keys, making it a more secure option than Coinbase's exchange. Also, the wallet allows you to swap crypto directly from the application, making it one of the most convenient software wallets on the market.
Altcoins vs. Bitcoin
When it comes to investing in cryptocurrency, Bitcoin is seen as the standard investment in the industry. Since altcoins have less adoption and smaller market capitalizations than Bitcoin, altcoins are generally more risky investments. If you don't think that an altcoin will outperform Bitcoin over your investment horizon, you may be better off simply buying Bitcoin.
Recommended lecture: BEST CRYPTOCURRENCIES UNDER 1 CENT