23-time Grand Slam winner Serena Williams has made a big headline over the past few weeks. This time it's not because of tennis. Instead, she is in the spotlight for success in the business world. Recently, her venture capital firm, Serena Ventures, has raised $ 111 million with the help of her general partner, Alison Rapaport. In a recent interview with Bloomberg Technology, an American tennis player talked about her investments, Bitcoin, Ethereum and more.
advertisement
Articles follow under this ad
Serena Williams prefers Ethereum over Bitcoin
advertisement
Articles follow under this ad
In an interview with Emily Chang at Bloomberg Technology, Serena Williams and Allison Lapaport answered a variety of questions about venture capital firms. In 2014, tennis players invested in this company. Slowly but steadily, she has made all these investments under the radar. With an interesting question, the interviewer asked Serena if she liked Bitcoin, Ethereum, etc.
In response, she said, "I think there's always something else on the horizon … Bitcoin is on the rise, it's going to be amazing, it's huge, isn't it? I personally love Ethereum. It's just that, it's more accessible, and that's exactly how it's done, and I think it's what I like, but I love them. "
Read more: "I know what it takes to be the best" – Serena Williams details how she turns on GOAT mode as an entrepreneur
In another question, she talked about her preference for both the real world and the Metaverse as an investor.
Serena has missed a lot of tennis in the last eight months
advertisement
Articles follow under this ad
Recently, Serena has all been successful in investing and cryptocurrencies. But that's not the case with her in the field. She hasn't played tennis for more than 8 months. Her fans are beginning to wonder if she still has her desire and willingness to win the 24th Grand Slam title.
Watch this story: Serena Williams faints at Balmain event
It's true that she's investing a lot for the future, which may seem like she's planning a retirement after tennis. But she has already shown that she is not over yet. Last year she missed the US Open and this year she missed the Australian Open. It is very unlikely that she will return at the French Open. Wimbledon is currently the best scenario for the 23 Grand Slam champions.
advertisement
Articles follow under this ad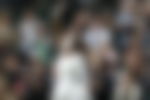 Can Serena make a comeback at Wimbledon? Please let us know in the comments.
Did you enjoy reading this article? Download our exclusive app to get 24/7 coverage, the latest memes and social media bunters. Click here to download.