G.ym Network today announced that it is ready to release version 2 of its platform, which will bring new features such as Single Pool and BUSD Stable Coin Vault. Among other perks, this update offers those active in the DeFi space exclusive rewards, tickets, and the ability to defy bear market conditions.
What is a single pool?
Regarding single pools, there are some things that users need to get used to, and lock duration is a top priority. Users can only earn GYMNET rewards during the lock period. Additionally, people can also join his NFT reflection pool in the Metaverse.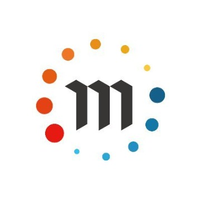 metaverse dap


followers : 0 View profile It is also imperative to note that users have the option to transfer a single pool deposit without a lock period or choose a lock period and transfer the full amount.
Therefore, it cannot be split. For example, in one pool he has 1000 tokens, he wants to lock 500 and the rest he wants to deposit 500 with no lock period. In that case it won't work because you can either send everything without lock period or send everything with lock period. Furthermore, if at some point he decides to deposit GYMNET tokens with a lock period to earn rewards, do it manually, during the transfer process he will have to pay a 4% burn fee. Important to remember.
By the way, there is no burn fee deducted from the amount of tokens for individuals who have just migrated from the current system to the new system. Moreover, a single pool is not just his one place to earn interest in the form of GYMNET tokens. In fact, the single pool is intended to be a central part of the system as the system issues tokens and you earn these tokens by participating in the system.
However, GYMNET tokens will no longer be issued at some point. Meanwhile, the Gym Network community will continue to earn interest, but not in the form of GYMNET tokens. A single pool does this because they earn commissions and interest from other sources of income.
Why is the BUSD Stablecoin Vault so valuable?
Then, amidst all the turmoil, GYM NETWORK remains stable and we are utterly optimistic that they have just released version 2 ready to introduce updates that will take the platform to the next level. When it comes to stablecoins, they are cryptocurrencies with low volatility relative to the world's most important national currencies, which could bring significant benefits to the decentralized internet. Stablecoins offer an opportunity to buck bear market conditions. That's why Gym Network decided to introduce his BUSD Vault with the launch of GYM NETWORK V2. This allows people to earn GYMNET rewards while maintaining balances in stablecoins.
Why is BUSD Popular?
Due to its reliability, BUSD has shown a surprising adoption rate in 2021. 2021 will be the year when the popularity of cryptocurrencies has increased significantly due to the skyrocketing prices of Bitcoin and altcoins. BUSD is becoming more and more popular as cryptocurrencies such as DeFi and NFTs become more popular.
With over a million people already holding BUSD, it is clear that these early adopters trust the stablecoin and prefer to use it for their DeFi operations. In particular, BUSD acts as a link between traditional and decentralized finance.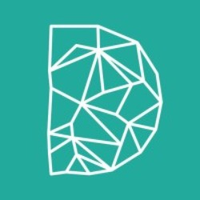 decentralized [email protected] event organizer



followers : 0 View profile This introduces a new degree of financial independence not offered by traditional currencies or organizations. Additionally, the stablecoin offers his DeFi services an attractive APY, protecting consumers from risks such as inflation.
Start today!
As our readers already know, GYM NETWORK is excited to welcome everyone with version 2.0 of its platform.
Users can now connect to their wallet via gymnetwork.io by navigating to "Launch APP" at the top of the website.
About Gym Network
Gym Network launched on March 25, 2022. First and highly innovative his DeFi platform to bring affiliate marketing into decentralized finance. Users can earn commissions by referring others while making profit from the platform.
Media Contact:
TG: https://t.me/gymnetwork_english
Website: https://gymnetwork.io/
twitter: https://twitter.com/GymNet_Official
YouTube: https://www.youtube.com/c/GYMNETWORK_OFFICIAL
Was this write-up helpful?