QuantBook DeFi Platform – QuantFi – Launch of Service: Join Klaytn
QuantBook launched its DEFI platform, which was scheduled to go on sale in the first half of 2022 with the release of DEFI platform users, who can participate in business development decisions and get the QuantBook Governance Token (QTBG). increase. Tokens play the most important role in QuantBook's business plan.
QuantBook Releases QuantFi Beta on April 8thth, 2022. Conversion to the Klaytn mainnet will continue before it is officially released.
April 8th, The single deposit service of QuantFi is the first start date comes with 40 million of the token cap, QTBG as QuantFi reward token is linearly distributed in four years. The owner of QuantBook token, since it is possible to gather the expected expansion of the project and the eco-system, but this has a positive impact.
QuantFi plans to leverage three types of initial deposit pools to establish a more comprehensive reward system for its users and increase opportunities to collaborate with more projects in the future.
Interest in the form of QTBG for depositing QuantBook tokens (QTBK),
Commissions from transactions are assigned to QTBG repurchases,
Incentives QTBG for the pair deposit, which means that the project has been extended to GameFi. QuantBook is – to build a "finance game alliance model", to form a balanced co-existence of the project and its owner of harmony.
In order to correct the slow processing speed and high gas cost of Ethernet Liam network, QuantBook is converted to Klaytn Mainnet, thereby was to reduce the user's cost burden. QuantBook is, expansion of eco-system also began as a means to hedge the inflation of QuantBook token. QuantBook, in order to start to prepare the service to promote the co-existence of the centralized exchanges, we always pay a variety of efforts.
According to a QuantBook representative, QuantBook "will work with various projects in the Klaytn Mainnet ecosystem, including the DeFi service QuantFi, to extend to ready GameFi." He added, "QuantBook and QuantBook Governance Tokens will contribute to the expansion of the project."
QuantBook has successfully conducted an anomaly detection business at ANSWER, a big data analysis and AI technology company with 11 years of experience, and recently realized the pioneering core technologies of the UNISWAP DEX, NFT real estate market, and DEFI platform. . QuantBook also VR content is causing the expansion of the metaverse, there are plans to expand its business beyond the recent partnership to create an entity using the Unity 3D.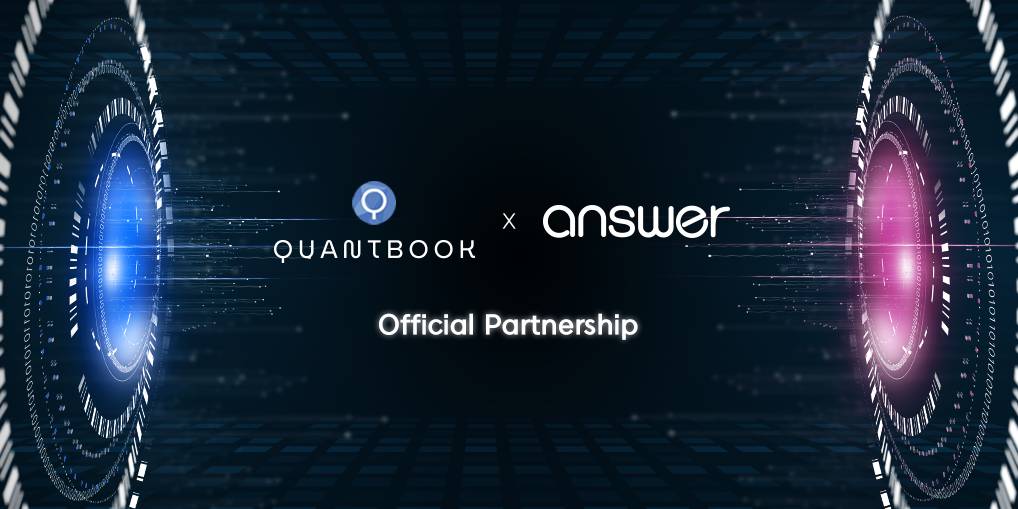 From now on, QuantBook will follow the release of QuantFi.
Issuance of NFT tokens and related services,
Launch of QuantMix game anima,
QuantMix membership, and
Wallet support for multiple mainnets.
Contact name: QuantBook
Company: AlphaShare Pte. Ltd
-Address: 3 Fraser Street # 05-25 Duo Tower, Singapore
Zip code: 189352
Email: [email protected]
Website link: http: //quantbook.io/