guest author
DexGuru is a trading terminal made for traders in the DeFi era, leveraging a combination of on-chain analytics and token swap execution capabilities.
For decades, traders have used terminals to gain an edge in the market. Terminals provide the latest market news, price action with charts, and other data to help traders in the information age receive the most accurate information. In the world of TradFi, many terminals dominate the market, with the Bloomberg Terminal leading the way. This resource often doesn't come cheap, with a base plan to run Bloomberg Terminal traders costing as much as $24,000 per year. Even if you have the money for the terminal, does it contain the data you need?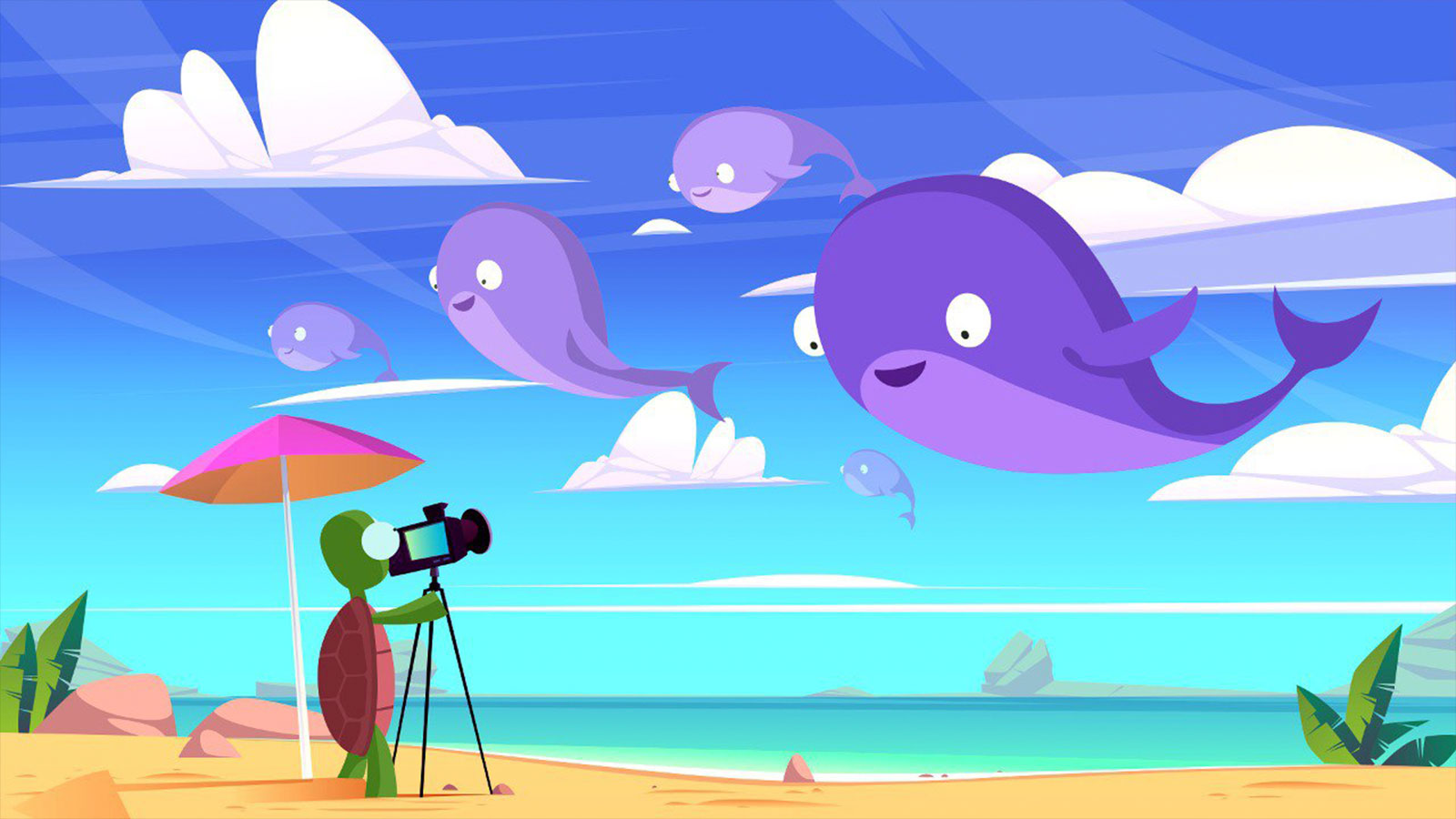 If you are an active cryptocurrency trader, the answer is no. Crypto traders need on-chain data right at their fingertips. Whether you need volume, liquidity or top token holders for your analysis, one terminal has you covered – DexGuru.
But how can DexGuru help?
charting
DexGuru offers a cutting edge charting tool powered by TradingView. View the price of your favorite assets over time using any indicator you want. Plotting multiple prices on the same graph is often useful, especially for competing products. Not sure whether to start trading with $SUSHI or $UNI? DexGuru allows you to overlay two graphs so you can make more informed decisions.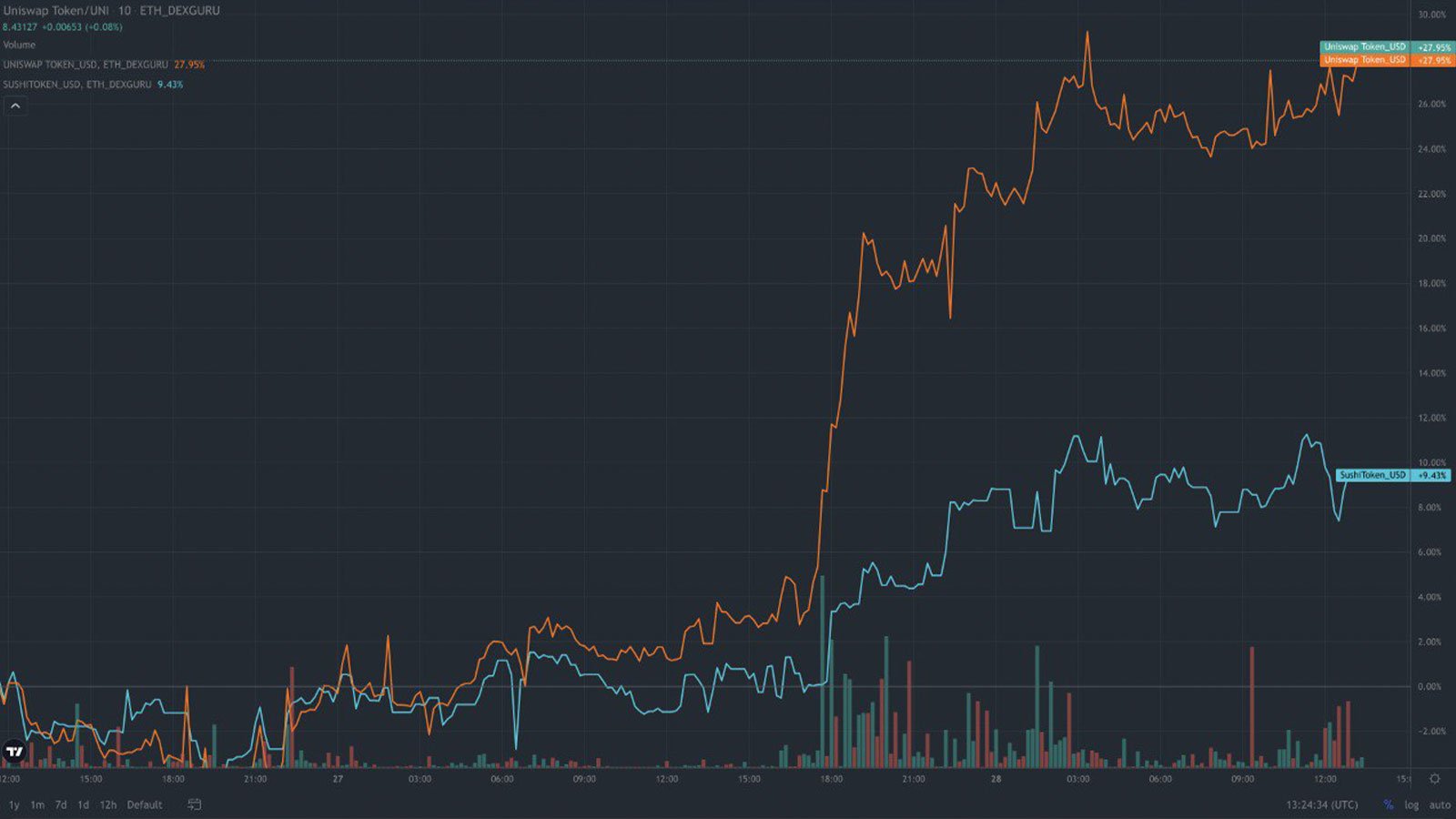 Certain traders love looking at many different charts at once, and some have set up an insane 6 monitors to never miss a market beat! It benefits traders who use technical analysis looking for points. The DexGuru multi-chart tool allows these users to view up to 9 charts simultaneously. Which 9 tokens will you choose per beat?
Liquidity
Liquidity is important when trading in any market. If he pays $500,000 for a house that no one else buys, he owns an illiquid asset and cannot make a profit. In the DeFi world, less liquid pools lead to trades and faster price movements. Imagine trying to sell a $1000 asset to a $3000 liquidity pool. It is impossible to claim value, and selling an asset can result in a significant drop in price.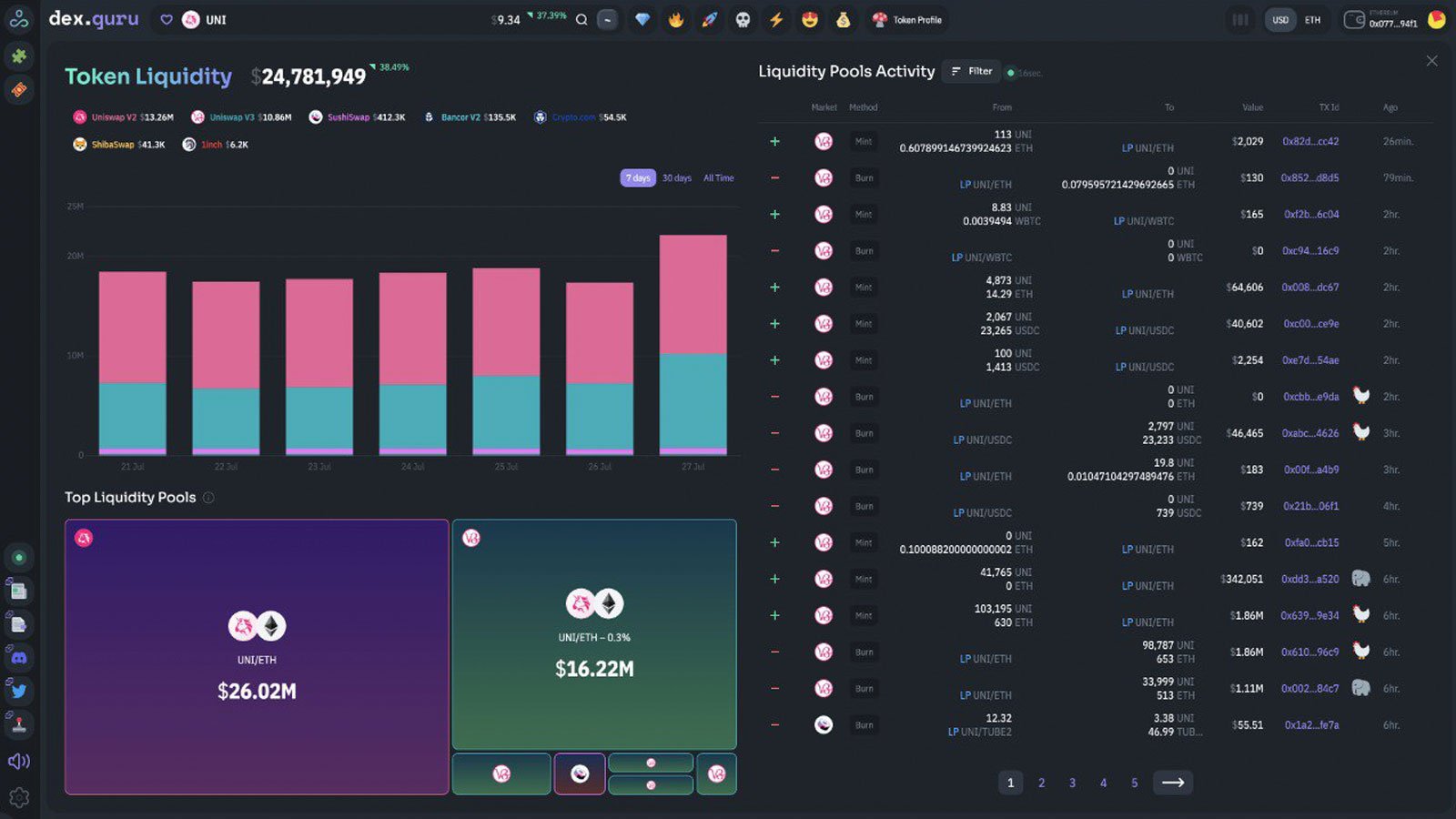 The DexGuru Token Liquidity page allows traders to view the liquidity pool of their favorite assets. This tab allows users to view their total liquidity and how it is distributed across different pools and protocols. This data updates every 30 seconds so you never miss a move in the market.
Volume
Trading volume indicates the attention a particular asset receives in the market. Detailed data is essential as volume can be positive or negative depending on the nature of the swap.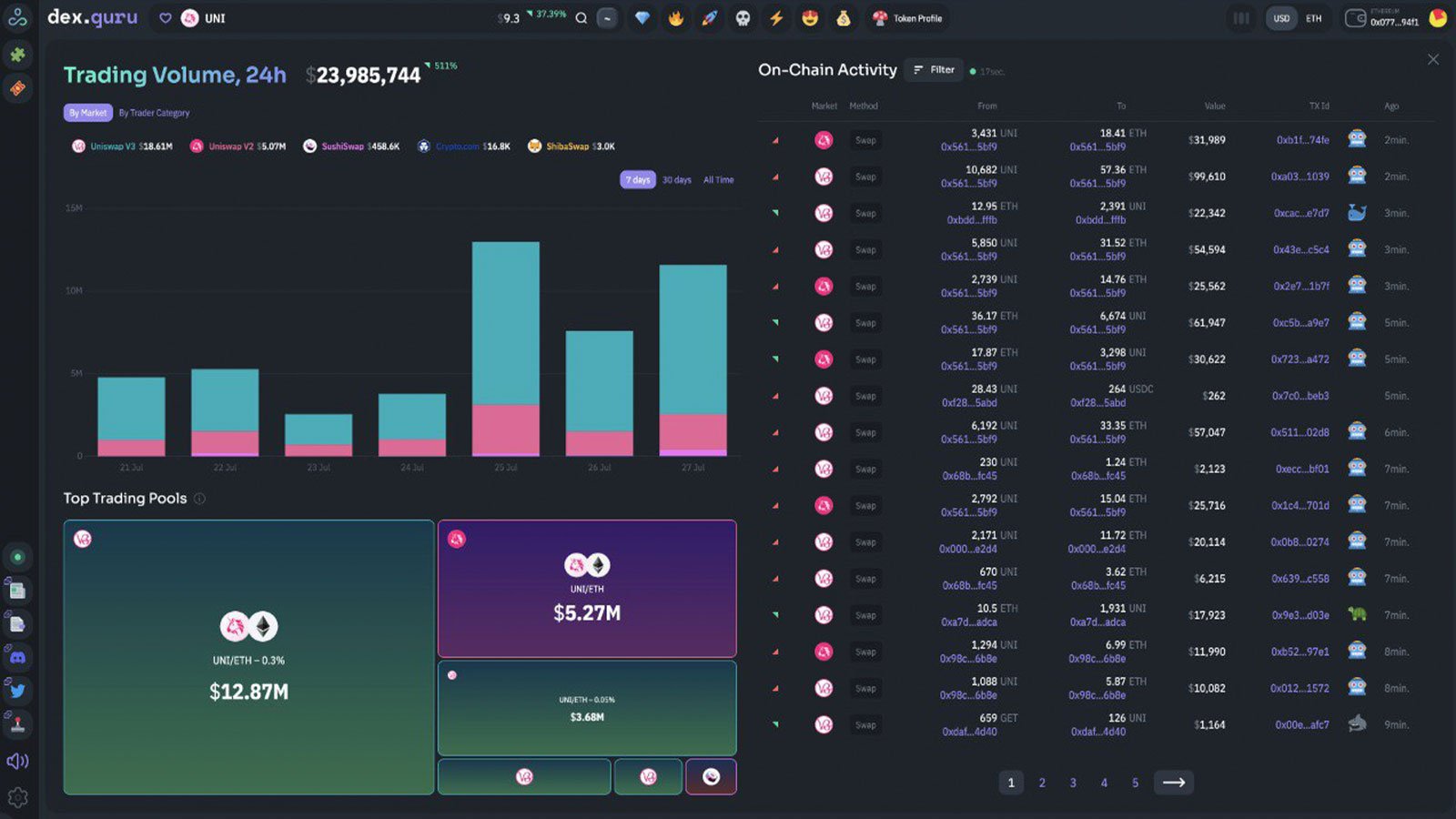 The DexGuru Token Volume tab allows traders to view the current volume of a particular asset as well as the daily volume up to several months ago. Observing which pools generate the most volume can give you great insight into where to swap. If you're looking for trading types for , DexGuru has you covered. Instantly filter countless transactions to get all the concise data you need.
whale watching
Given the large amount of capital whales that dominate, retail traders and investors often view these investors as experienced and knowledgeable. Thankfully, in the crypto world, you can watch whale movements in real-time instead of quarterly on TradFi. DexGuru's Token Profile provides traders with a way to view top holders, average entry prices, and whether they have loaded or dumped bags in the last 7 days. don't leave it behind. Watch out for whales with DexGuru.
More about DexGurus
DexGuru is a trading terminal made for traders in the DeFi era, leveraging on-chain analytics combined with token swap execution capabilities. They are committed to providing retail traders with all the best tools available, adding more tools each month to give them the edge they need. With their recently launched DAO, they are decentralizing their data and the project itself.