Uniqueness is a fundamental element of the crypto sphere, especially as new projects often attempt to onboard varying degrees of uniqueness in their projects. But in the context of cryptocurrencies, uniqueness must include an ability to compete favorably and milk profits in the cryptocurrency market.
On these fronts, Avalanche (AVAX) and Quilvius (QUIV) are capable of delivering excellent results! Avalanche is an established cryptocurrency while Quilvius is just getting started.
Avalanche (AVAX)
Avalanche (AVAX) is a leading coin in the cryptocurrency market, popularly regarded as the fastest smart contract technology in terms of time-to-finality. People trading on Avalanche (AVAX) don't have to wait long for transactions to go through, as the protocol features a quick throughput.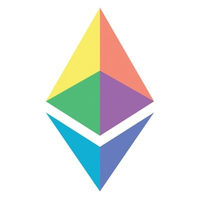 ethereum Blockchain networkTechnology




Followers: 0 View profile (ETH) takes up to 6 minutes to complete a transaction, it takes Avalanche (AVAX) just two seconds to complete the same transaction.
avalanche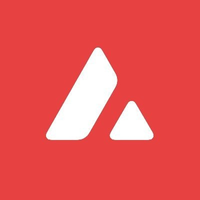 avalanche [email protected] Blockchain network




Followers: 0 View profile allows software developers to build decentralized applications (dApp's) and other blockchain-related projects.
blockchain.com Crypto trading and Information



Followers: 0 View profile Avalanche (AVAX) creates a market that allows for the transfer and sale of DApps. It also self-executes smart contracts and automates various design objectives and product offerings. a few pieces of hardware.
According to coingecko
coingecko [email protected] Crypto Tools






Followers: 0 View profile at the time of writing, the price of Avalanche (AVAX) is $24.97. Also, Avalanche has risen by 43.05% in the last seven days. Avalanche community.
Quilvius (QVIU)
Quilvius (QVIU) is a meme token that connects authors, readers, and traders to utilize the cash-spinning possibilities of cryptocurrencies. Quilvius (QVIU) is a DeFi platform that stimulates individuals in the literary community, Quilivius Trope. community can profit from creativity, knowledge acquisition, sharing, engaging, story-telling, writing, and so on.
The goal is for persons interested in knowledge, culture, alchemy, arts, and magic to educate themselves and share their passions and thoughts with like-minded individuals.
The Quilvius (QVIU) project was inspired by the scaling issues associated with the traditional publishing model.For example, books are not as accessible in much the same way as accessing hundreds of movies on Amazon Prime.The platform, therefore, features authors, lessors , traders, readers, and translators.
Every author essentially becomes a publisher in the Quilvius Token model. The platform allows authors to communicate with users, saving a significant amount of money and self-promoting publicity. The author does not incur any costs associated with publication; the community will vote on which books will be distributed. This way, no individual, or group of people, can stop the publication of a book or negatively influence a publication. The authors on Quilvius (QVIU) will be entitled to and eligible for commissions on sales of their published books.
The reader or audience derives the greatest overall benefit from the ecosystem. The more popular Quilvius Token grows, the more readers will have the opportunity to rent books and other publications at stable and affordable costs. If more people read an author's work, the author will get more money due to the increased sales of their books. Authors are paid a commission based on how many copies of their works are sold.
Then there is another category called holders and traders.These persons are interested in providing support and funding for the project.It could also include persons from the audience or readers category.The meme token, QVIU, can be used in the renting of books, the purchasing of books, or the publishing of books.
Whether you're an author, reader, translator, or trader, get ready. QUIV presale date will be released soon, and you don't want to miss out on this chance to cash out from the cryptocurrency market in large proportions and escape the ripple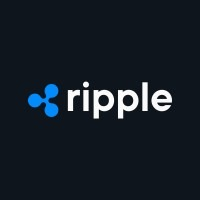 ripple m***[email protected] Crypto / Blockchain SolutionPayment solution




Followers: 0 View profile effects of the crypto collapse. Also, keep your eye on Avalanche. This crypto giant is still creeping its way up the market ladder.
For more information on Quilvius (QUIV), visit the following links:
Presale: http://join.quilvius.com/
Website: http://quilvius.com/
Telegram: https://t.me/QuilviusOfficial
Disclaimer: This is a press release post. Coinpedia does not endorse or is responsible for any content, accuracy, quality, advertising, products, or other materials on this page. Readers should do their own research before taking any actions related to the company.
Was this writing helpful?