news | | feature | | preview | | event
First Published: August 12, 2022
(Summit, NJ) — Friday, September 16, 2022, New Jersey Visual Arts Center (VACNJ) The opening of the autumn exhibition kicks off the year-long celebration of the 90th anniversary. Ripple effectThe show will run until Sunday, January 8, 2023, featuring artwork by 37 of the art center's teaching artists, who have changed and enriched their lives by sharing their art experiences.
The title of the exhibition speaks to the far-reaching influence of our faculty, who impart their honed skills and expertise to students of all ages in studio schools and community programs. Spanning both the Main Gallery and the Mitzi & Warren Eisenberg Galleries, the exhibition explores three of his themes: abstract work, work that explores the natural and built environment, and work that fills the space between imagination and reality. Groups form links between participating artists, including painting, sculpture, drawing, photography and textiles.
Exhibition Director Kristen Evangelista said, "The Art Center is honored to regularly recognize the contributions of its instructors in honor of the fellowship of artists who founded the organization in 1933." Our faculty exhibition has been used to mark organizational milestones, and with that in mind we thought it fitting to start the anniversary with a show celebrating our educational artists. rice field."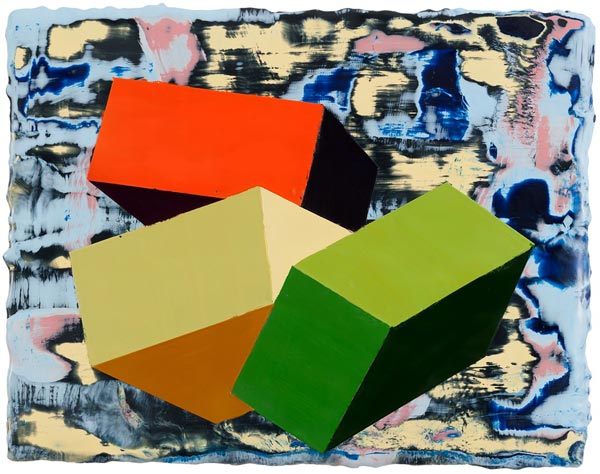 VACNJ's main gallery showcases the artist's observations of the world around us, highlighting nearby rivers, historic buildings and industrial sites. The work of Mark Demos and Janice Patrignani reflects the solace that comes from experiencing nature during a pandemic, while Donna Conklin King and Judy Hugentblur respond to a collapsing environment. increase. Valerie Larko, Duane Lutzko, and Howard Nasenson depict the confluence of the natural world and the built environment in a way reminiscent of rolling clouds of smoke mirrors and towering trees with chimney plumes.
A second thematic group, also exhibited in the main gallery, features artwork that oscillates between imagination and reality. The artists in this section examine the personal relationship between perception, emotion, and flight of imagination. Joanna Murdock and Chris Lopez capture magical moments in everyday life through photography. Heidi SanFilippo and Mansa Mussa use collage her base images to help others process their experiences in a positive way. Paintings by Mary Jean Cangiani, Stephen Javorsky, and Eli Winter create tableaux that draw the viewer into a deeply personal world.
Click here to advertise on the New Jersey stage for $50-$100 per month.
---
The Eisenberg Gallery focuses on abstract works featuring innovative markmaking and striking color combinations. In it, Chase Cantwell, Jessica Gerber, and Matthew Langley use cubes, circles, and geometric designs to evoke his patterns of spatial change, movement, and rhythm. Anita Gladstone and Diana Sue Kung turn rough terrain into a formal exploration of vibrant fractured geometries.
In addition, Emi Winter presents a large woven abstract rug. tree of life, in the gallery looking up the stairs. Woven by Tito Mendoza Ruiz in Oaxaca, Mexico, this piece is named after a theme common to many rugs: "Arbol de la vida" or the Tree of Life. Winter designs are inspired by the patterns of weavers Brumalo Pérez, Jabo Mendoza and Mario Mendoza Gutierrez.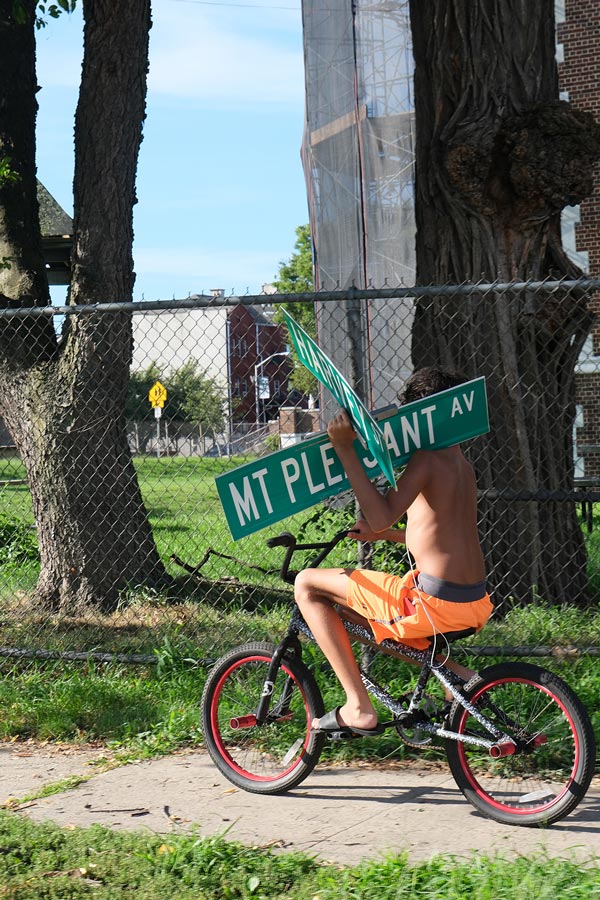 together with Ripple effectMarite and Joe Robinson Strolling Gallery I documents the art center's 90-year history, including rarely seen photographs, prints, past publications, and a nearly 40-foot-long timeline, providing an insight into the organization's history. history.
artist who appeared in Ripple effect James Adkins, Doug Barron, Cut Bullock, Melissa Bragg-Krishnamurthy, Chase Cantwell, Mary Jean Kangiani, Beatrice Chan, Donna Conklin King, Mark Demos, Alicia Flynn Cotter Jessica Gerber, Andrea Gianquilia, Anita Gladstone, Jerry Hait, Judith Hughentblur, Diana Sue Kung, Matthew Langley, Valerie Larko, Christopher Lopez, Duane Lastko, Joanna Madlock, Drew Maillard, Martha McDonald, Janet Malarkey, Mantha Musa, Howard Nasenson, Dawn Noonan, Janice Patrignani, Dennis Redmoon Durkeem, Sherry Rozan Howard, Sandy Ruda, Heidi Sanfilippo, Peter Shaq, Joel Tidy, Katie Trucks, Emi Winter, Stephen Yavorsky.
Complementing the show, VACNJ will host a series of events during the exhibition. This will include "The Narrative Impulse" panel discussion on Saturday, September 24th at 2:00pm, "Observing Observation: The" and the Art Center will host a Last Look Closing on Sunday, January 8th, 2023 at 2:00pm. An event will be held with informal artist talks.
for 90 years, New Jersey's Visual Arts Center I have devoted myself to the appreciation, creation and study of contemporary art. Recognized as a leading non-profit arts organization, the Arts Center's renowned studio schools, acclaimed exhibitions, and educational outreach initiatives reach thousands of young people, families, seniors, and special needs every year. We serve people who have
The New Jersey Visual Arts Center is located at 68 Elm Street in Summit, New Jersey. Gallery hours: Monday-Thursday, 10am-8pm. Friday and Saturday, 10am-5pm. Sunday 11am-4pm. To confirm holiday hours, please call 908.273.9121.
The Wilf Family Foundation provides significant support to the Visual Arts Center of New Jersey. Peter R. & Cynthia K. Kellogg Foundation. New Jersey Arts Council. The estate of Pamela Hauptfreisch. Arts center supporter community.
Image: (above) Valeri Larko, Underpass, Dyre Ave Station, Bronx, 2018, Oil on linen, 33 x 56 inches, Courtesy of the artist. (Middle) Chase Cantwell, Cube X, Year 2021, Encaustic, 11 x 14 inches, Artist Courtesy. (Below) Christopher Lopez, Untitled, 2020, Photo, 14 x 11 inches, Courtesy of the Artist.