CeFi and DeFi: Need to work together? In this way, more people will have access to the crypto market and the adoption of crypto will be further facilitated, said Austin Kim, Director of Strategy and Investment at Choice.com.
CeFi and DeFi: Do you need each other?
Decentralized finance is one of the hottest topics not only in cryptocurrencies, but in finance in general today, and is widely regarded as the next frontier of the global economy. Blockchain technology has the power to change the way we interact with the financial world and, if implemented correctly, break down institutional and bureaucratic barriers.
However, from a practical point of view, DeFi cannot do everything on its own or in isolation from the existing financial infrastructure. For example, it is very difficult to successfully set up a solution that allows people to buy crypto through a bank card and use it to interact with the DeFi sector without going through a central authority (CeFi). is. Both DeFi and CeFi have their strengths and weaknesses, and today there is a growing desire to connect the two worlds with easy access to their respective services.
CeFi and DeFi: CeFi – Ups and Downs
Today, when you buy groceries with a debit card, the money is withdrawn from your central bank account. Or, if you're using a credit card, you'll be spending money lent by a bank or other equivalent institution. What's more, the money you spend is the legal tender of the government, printed and backed by the central bank of the country. In other words, the central agency determines the inflation rate.
The examples are endless, but it is no exaggeration to say that most of our financial transactions go through the CeFi system. Now let's take a look at what CeFi can offer and the drawbacks that come with it.
advantage:
Smooth experience
If you buy something with a traditional debit card, you don't have to worry too much. Simply swipe to automatically deduct the amount from your account. You know your funds are safe, and worry that they lose 20% of their value a day like if you buy something with Bitcoin or other cryptocurrencies is not necesary to. You can also contact customer service at any time if you encounter any problems. The same is true for almost all other centralized financial services.
The institution you run is probably reputable and must comply with a set of strict regulations and laws designed to keep your funds safe.
Fiat to crypto support
To say the least, having to buy crypto in fiat currency or sell it without going through a CeFi agency is a headache. That's not impossible, but most people don't even know where to start. The integration of crypto exchanges with banks or other financial institutions allows for seamless and easy fiat to cryptocurrency trading and vice versa.
Cons: Disadvantages:
I can't manage your money
The lack of control over funds is one of the biggest drawbacks of relying on CeFi institutions. For example, holding funds in a bank or a centralized cryptocurrency exchange means that as long as the institution holds your funds and is in compliance with the law, they can do what they want. To protect its profits, institutions can temporarily stop customers from withdrawing funds. This is a common sight when the economy is in turmoil at both crypto companies and traditional banking institutions.
Insufficient wallet support
If you use the CeFi crypto platform, the services provided may only be available on the platform coins. For this reason, if you are interested in holding different coins, you will have to use multiple different wallets, which is of course very inconvenient.
CeFi and DeFi: DeFi – Promises and Risks
In contrast to CeFi, DeFi leverages the power of blockchain to create a financial ecosystem that provides an alternative to traditional financial systems and allows users to manage their money. I am aiming for it. DeFi, which operates peer-to-peer, eliminates intermediaries and allows assets to be exchanged without the need for central authority. Let's take a closer look at the strengths and weaknesses of this market.
advantage:
Say no to the middleman
Decentralized finance, as the name implies, enables a fully decentralized way of exchanging services on a peer-to-peer basis without the need for third-party or institutional oversight or control. You are solely responsible for retaining and exchanging funds when deemed appropriate, without the risk of power abuse as described above in CeFi. Overall, DeFi is great for personal empowerment.
Rich ecosystem
DeFi offers a rich ecosystem of products and services, enabling endless possibilities for everything from transactions to deposit generation. Users can make a fair amount of money with these services, much more than is possible with CeFi.
Disadvantages:
Not for beginners
Learning DeFi takes a considerable amount of time and is usually at high risk. This market concept is often swallowed by even experienced members of the crypto industry. Not to mention newcomers who are just starting to find their way. As a result of being lost and confused, they often act without knowledge and lose money. This leaves some people completely away from DeFi and neglected, losing impressive income opportunities.
Risk of losing money
The more freedom you have, the more responsibility you have. DeFi wallets can be used to store your private key and provide a seed phrase to access your wallet if you lose your password or change your device. However, it is your job to save the seed phrase. Unfortunately, if you lose it, you also lose money. DeFi does not have a central authority to keep your information for you or help you recover it in case of loss. It's all up to you, which can be a source of doubt and uncertainty for many.
No interconnection between blockchains
The DeFi ecosystem is not yet fully integrated and platforms tend not to support tokens from different blockchains. Therefore, users cannot use all their assets in a unified and easy way, instead they have to trade between different chains to fully enjoy all the benefits DeFi offers. This is a time consuming process and incurs charges.
CeFi and DeFi: Why not both?
CeFi and DeFi each have their strengths and weaknesses, and only by working together can you reach your full potential. Full integration of both systems allows all digital assets to be stored in one place, making it easy for users to access different services without having to switch wallets or swap blockchains. ..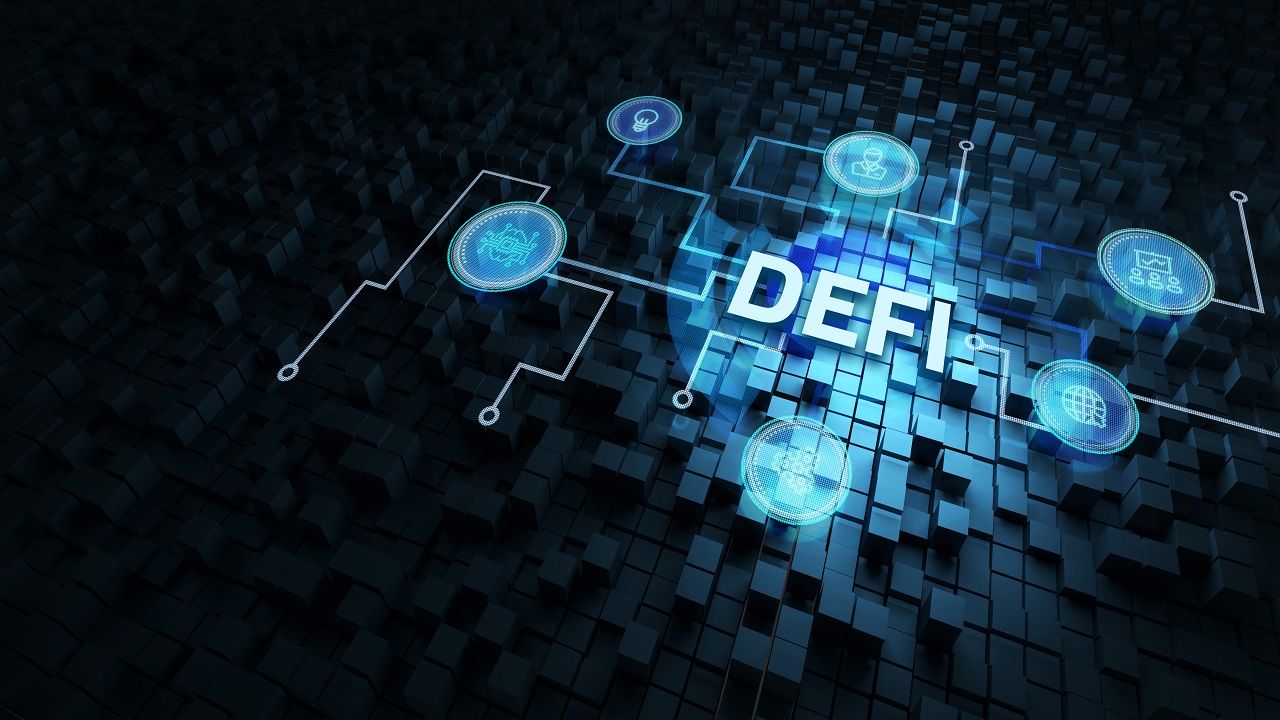 CeFi and DeFi: Single entrance
The CeFi system provides easy access to all DeFi protocols and creates a single entrance. The need to constantly jump between protocols to exchange coins greatly simplifies the entire process, lowers fees, and makes DeFi easier for novice users to access. Bridging CeFi and DeFi will give more people access to the crypto market, and the newly developed solutions will not make the industry less difficult, further facilitating the adoption of crypto.
About the author

Austin Kimm is Director of Strategy and Investment: Choise.com.. Austin has over 25 years of experience as CEO of international companies, focusing on all types of financial services, especially insurance and cryptocurrencies. He built several businesses from scratch, some of which were sold for over $ 500 million.
Do you have anything to say about CeFi vs DeFi or anything else? Write us a letter or join the discussion on our telegram channel. Tik Tok, Facebook, or twitter..
Disclaimer
All information contained on our website is published in good faith and for general information purposes only. You are strictly at your own risk when you act on the information on our website.